Prices for your UniFi controller
How long is the notice period?
s3it
2021-09-23T13:56:46+02:00
The cancellation period is 7 days to the end of the contract period. This depends on the selected subscription.
But maybe you want to stay? Feel free to contact us and we will do our best to solve your problem.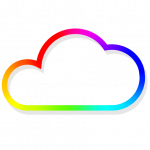 CLEVENDO
clevendo – Your clever cloud solution – easy hosting of your cloud-bound services.
Just do it instead of waiting a long time! Start today with your UniFi controller in the cloud. Easy and secure management from anywhere for all your locations and customers.
Whether it is a small network with a few UniFi access points or a large company with several locations. We have the right solution ready. In just a few minutes, the UniFi controller will be available to you or your customers in the cloud. We ensure fast and easy availability without much configuration effort at low cost.
UniFi Controller Hosting in Germany
If you want to set up a UniFi network, you need a way to manage the network. In order for this to be useful in daily business, you should be able to manage the UniFi Controller remotely. To do this, your UniFi controller must run on a server accessible from the Internet. Clevendo offers you exactly that – UniFi Controller Hosting with flexible runtime and ready for use in just 5 minutes after ordering.
Of course, there are several options:
You can operate the controller on a server on site and access it remotely.
Using a UniFi cloud key that is either standalone or integrated into a UniFi device – this is associated with investments in hardware.
However, if you want to manage several locations, it makes much more sense to operate your UniFi controller in the cloud, where the controller is always available. Hosting a UniFi controller in the cloud can be a bit tricky for people who are not server specialists. You don't have to worry about that anymore – with clevendo it's very simple and above all safe. We also take care of the updates and the availability of the service.